Home Preview Next Auction Past Highlights Join E-mail list Directions About Us
You can sign up to receive email notifications for upcoming auctions using any of the 3 Options below!
OPTION 1 (Old Fashion)
1. CLICK on the highlighted words here>>>.. CLICK HERE TO SEND EMAIL
2. Enter the Words " Request to Join E-mail List" in the title block.
3. Send the e-mail.
OPTION 2 (High Tech)
Using your cell phone, notepad, or similar device, TEXT Message the word CHEEKSAUCTION to 22828
Option 3 (Highest Tech)
Using your cell phone and QR Application, scan the code below and enter your information!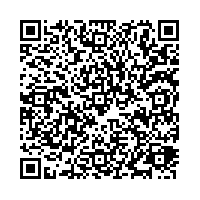 Feel free to include any additional information in the e-mail, such as your interests or items that you have been searching for!
Auctioneer: Dennis Cheeks
SC License: 3451
GA License: NR2824
(803) 442-7900
(803) 643-7900
This page last updated:
Friday December 20, 2013 09:36:14 PM
Website designed by Lancaster Computer Solutions
Copyrightę 2004 Cheeks Auction Company